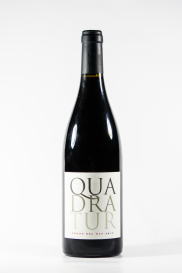 QUADRATUR 2017

Collioure

This cuvée has a traditional blend of grapes - Grenache 50%, Mourvedre 30%, Carignan 20%.

These are from a high altitude old vines with concentrated, low y yield fruit. In the winery, strict hand- and table- sorting then a long maceration and fermentation to extract maximum flavour.

This is followed by 12-14 months in oak barrels before bottling without filtration.